Eight core themes of

ITC DIA Europe Munich
Digital Transformation 2.0
How to create Digital Transformation at scale?
How can less global insurers compensate for their smaller scale and investment power?
 What technologies will be most important in ensuring competitive advantage?
Embedded Future
How is embedded insurance revolutionising the way insurers interact with customers – and how do they make money?

Embedded insurance as a new area of growth – what are the success factors?

How should insurers work with new distribution partners in wildly different industries?
Cyber Opportunity
A threat, opportunity or perhaps both?

Who will emerge as the insurance winners and losers as cyber threatens to become a more prominent risk to the global economy?

How do carriers become more relevant to risk management than ever?
Generative AI
What makes Generative AI different from regular AI and how can it be used in insurance?

How can corporations prepare themselves to take advantage of Generative AI?

What are examples of great applications of Generative AI in insurance?
Data Innovation
In what innovative ways can insurance use data to improve risk assessment, pricing, personalising and customising insurance products and services?

How can the insurance industry utilise data more creatively and effectively to get the most out of big data?

What's next? How can insurers identify new opportunities for growth?
Commercial Challenges
How will IoT and connectivity create new opportunities in commercial insurance?

How can insurers cooperate with insurtechs to better navigate the commercial insurance market?

How can insurers utilise data even better to get more out of it in this market?
Climate Change
What is the climate change protection gap and how can insurers tap into this growing gap full with opportunities?

How can insurers utilise insurtechs to promote sustainable practices and reduce environmental impact?

How can insurance products and services be transformed so they promote climate mitigation and adaptation?
Web3 Visions
Metaverse technology is a core feature of Web3, so how can insurance take advantage of this?
How will Web3 drive digital assets investment and what role can insurance play in this?
How do decentralised data networks, AI and blockchain shape the future of insurance?
Tentative program overview
Login only works if you're registered for the event
Our

exciting formats!
Show & Tell
A showcase of insurtechs' latest products, technology and use cases
8-minute presentation with PowerPoint being banned!
Opportunity to watch it back on DIA TV
Vision Brief
Beyond early startup stage: scale ups, tech companies and insurers
A short and sweet deep dive into a specific topic.
Ten minute presentation
Comes in many forms: keynote, workshop, masterclass, panel interview or something entirely different!
Keynotes
20-minute presentation by a Thought Leader of the insurance industry
Various topics covered
Learn from experts as they share their experience on how they tackled challenges
A global audience
Attending insurance executives represent multinational, regional and domestic carriers;
big, mid-size and niche players;
in P&C, Life, Health, Commercial
and specialists from across Europe and beyond.
From Allianz, AXA and Generali to
Munich Re and Swiss Re to
Hiscox and CNP to
Nürnberger, Topdanmark and Sanitas.
Expect 1,000+ attendees, from 50+ countries
and 5+ continents
Who's attending?
Sample of Insurance brands that attend ITC DIA Europe in full force!
Networking app:
ITC DIA Events
What's in the app?
AI-based matchmaking based on preferences
Full list of all attendees and presenting companies that you can connect to
The full program overview – add sessions to craft your own agenda!
Detailed profiles of presenting companies and attendees
Available one week before the event for all attendees. You'll receive an automatic email with details to login.
Stats from previous events
87% average adoption rate
1900 meetings
66% of the AI recommendations were accepted resulting in 6600 connections and 11000 messages
14 sessions added to personal agenda on average
A truly Pan-European, global audience
Tons of tech providers and insurers, showcasing their most successful use cases
Peers from over the entire world. Expect big international, but also regional and domestic companies.
Not just 80% from Germany, but rather 80%  from all European countries.
Stay on top

of digital transformation and innovation

Accelerate and improve your business like never before

Learn from real success stories and gain knowledge of tried and tested methods.
Get to know new technological advances first-hand.
Be up-to-date on state-of-the-art digital transformation in insurance
What makes ITC DIA Europe
stand out from the crowd?
Quality in everything we do
All our speakers and content is in sync with questions the insurance industry asks. Today and tomorrow
Premium atmosphere, specially designed to facilitate networking
Experience not a conference, but a festival
Tasty food and exquisite coffee
Curated by experts and veterans in the industry
Check last year's highlight video to get a taste
"DIA is one of the most cost- and time efficient ways of meeting many companies in one single location."
Kalai Natarajan
General Manager, Digital Solutions and Marketing at Dai-ichi Life Asia Pacific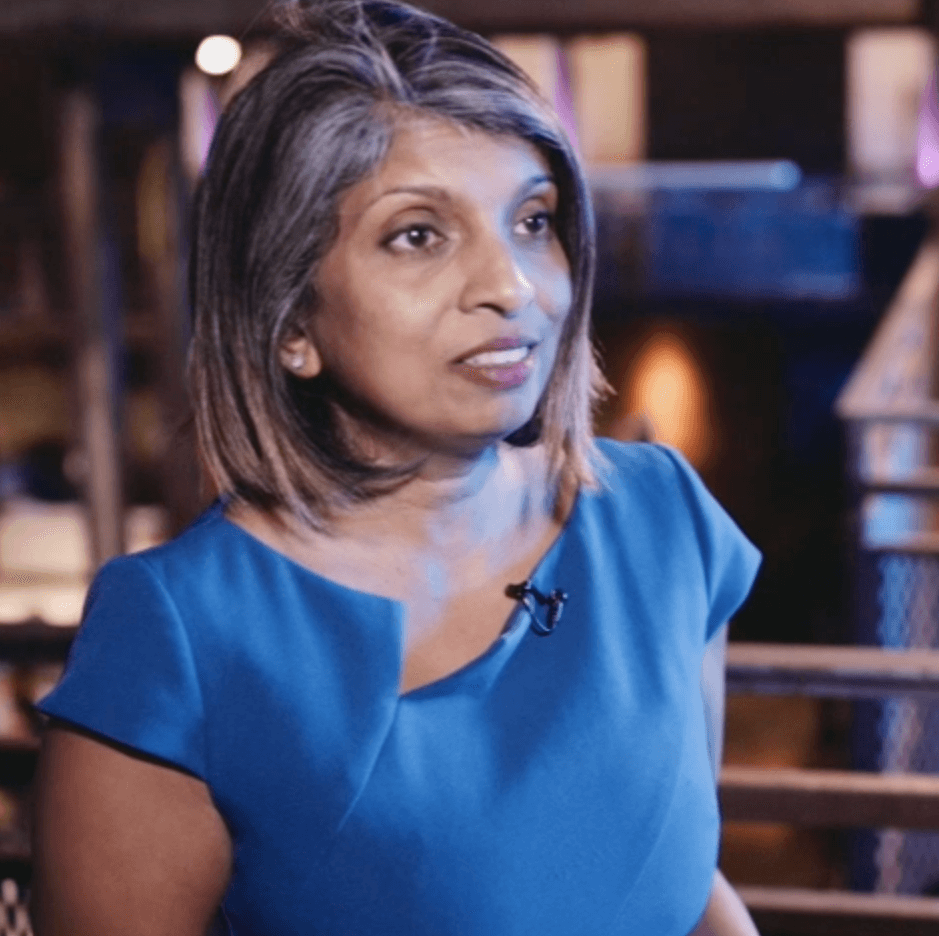 "Probably the most diverse panel in terms of Asian speakers, European speakers and people from America. I thought the audience was definitely global."
Rubina Rahman
Consulting Manager – Technology Strategy & Advisory (TS&A) at Accenture
"DIA covers a lot of topics, but there is a high level of quality because the content is curated. On the other hand, it is not too large so you will keep a good overview."
Alexander Bernet
Head of Innovation and Market Management at Zurich Insurance Company
"Probably one of the most professional conferences I have been at. It's very well organized, the venue is just fantastic, great speakers."
Sebastien Couture
Founder Interop Ventures
"I felt like I was in a in a rock concert. I've never seen a production like this in my life. Everyone else should attend this event at least once in their life because it's exceptional."
Richard Smullen
CEO & Founder Pypestream
"There are a lot of quality people attending DIA."
Michael Lebor
CEO of InsuranceGIG
"The demos at DIA are already proven somewhere else."
Mark de Proost
Director Commercial Development AXA Belgium
"Great overview of solutions that can be implemented immediately."
Simone Salvati
Group Head of Customer Experience Innovation at Zurich Insurance Company
"Every day there are more technologies out there. Coming to DIA and meeting all of them is absolutely awesome."
Merce Borrull
Business Transformation Lead through Microsoft Partner Ecosystem
"Fresh ideas. A lot of things in a short time of period."
Carlos Ordonez Sanchez
Global Head of Digital @Insurance at NTT DATA Europe & LATAM
"80% of the companies that are presenting at DIA support carriers to become more digital. So, it's very fruitful to exchange ideas and to get to know each other to drive the transformation of our industry."
Mark Klein
Chief Digital Officer ERGO Group
"Amazing. For sure I'll come back next year. And for sure I'll recommend DIA to other people."
Fernando Moreira
Board Member of the Global Innovation Management Institute
"DIA is a forum where the present meets the future. You get a snapshot of what the present world is, and you have a window to the future."
Vikas Chhariya
Founder & CEO Indeez
"The main challenge I have in my position is to find the right cooperation partners and therefore pre-selection is for sure it's needed and highly appreciated."
Markus Pertlwieser
CEO Penta
"Learn about the digital trends happening. You learn a lot at DIA."
Jameel Lalani
Chief Product Officer at Smoove
"Since the first DIA in 2016 I didn't miss any DIA edition."
Volker Büttner
Head of Digital Bancassurance at AXA
See what our
guests

posted online about us!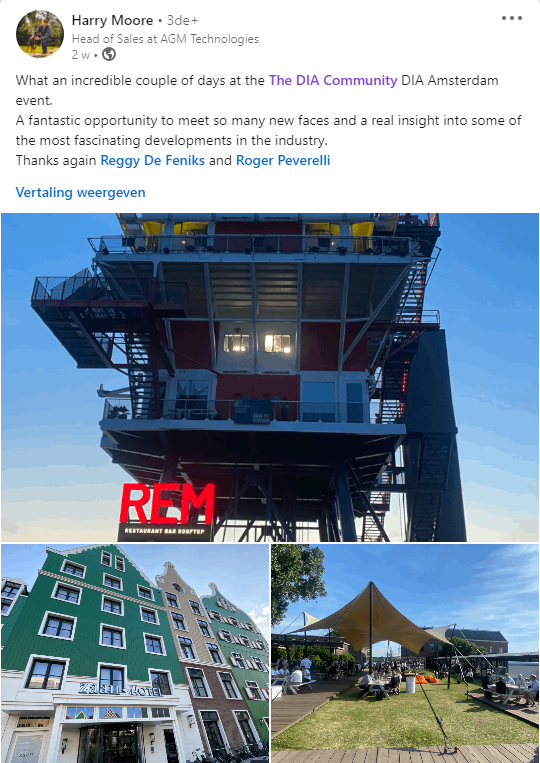 Frequently

Asked Questions

Q. What's the venue location?
ITC DIA Europe Munich will be held at the iconic Eisbach Studios!

Eisbach Studios
Grasbrunner Str. 20, 81677 München

Q. Can I pay via bank transfer?
Yes! Simply send an email to guus@digitalinsuranceagenda.com and he'll draft you an invoice. After your payment is confirmed, you'll receive a code to register for free on our registration form to receive your ticket(s).

Q. If I attended the event in Barcelona this year, am I eligible for a greater discount?

Yes you are! We offer anyone that visited our event in Barcelona a 20% discount.

Q. Do you have a refund policy for tickets?
Please check our General Terms and Conditions.
We will always honor cancellation requests made within 48 hours of purchase.

Q. Are there any recommendations for hotels?
Yes there are! We'll update our list of recommendations in the near future. But for now you can check out last year's recommendations, including the best hotels, the finest restaurants, and the hippest bars. See here!

Once available, we'll also offer hotels with preferential rates.