Who attends?
Insurance brands that attend ITC DIA Europe in full force!
What will be
presented on

 stage
Show & Tell
A showcase of insurtechs' latest products, technology and use cases
8-minute presentation with PowerPoint being banned!
Opportunity to watch it back on DIA TV
Deep Dive and Vision Brief
Beyond early startup stage: scale ups, tech companies and insurers
Deep dive is an in-depth session of 30 minutes  that dives deeper into a specific topic
Vision Brief is the 10-minute shorter variant
Comes in many forms: keynote, workshop, masterclass, panel interview or something entirely different!
Keynotes
20-minute presentation by a Thought Leader of the insurance industry
Various topics covered
Learn from experts as they share their experience on how they tackled challenges
Talk Shows
Showcase of industry leaders, veterans and experts' vision on a key challenge the industry is facing
Various thought leaders come together to discuss a theme the industry struggles with
20-minutes program
20+ Keynotes from
trailblazers

of the insurance industry
Simon Kaesler & Piero Gancia
Simon Kaesler and Piero Gancia, Senior Partners at McKinsey & Company will share their latest outlook regarding the state of the insurance industry; the key trends they see based on the latest research and data.
Steven Mendel
The last three years were a period of unprecendented uncertainty. Steven Mendel, the CEO and Founder of ManyPets (UK) will share his learnings on building resilience from three different perspectives, the company, the team and personal.
Amélie Breitburd
The CEO of Lloyd's Europe, Amélie Breitburd will share her expertise with the audience.
Charlotte Eterman-Buys & Raymon uit de Bulten
Presentation title: Women's Health – Fixing the Inequity through preventable care
Charlotte, Head of Strategy and Raymon uit de Buiten, Venture Leader both at Philips, will talk about Women's Health and how it is an underserved, but huge market. The pair will address how insurers can tap into this opportunity to increase customer engagement and provide new added value.
Tjeerd Bosklopper
Tjeerd is member of the executive board at NN Group and will talk about the Digital Transformation lessons he's learnt and talk about the Insurtech trends 2023 study together with Alma Mundi Ventures.
Michael Donaldson
Presentation title: Barcelona and how to cope with the digital revolution
Michael is the Chief Technology Officer of Barcelona City Council and he will share why Barcelona is regarded as one of the smartest cities in the world, how they use data from a wide range of sources to create a better living space for its citizen.
Examples of what they have done:
AI to move from a reactive to a proactive administration to protect the right of citizens.
AI awareness programs for citizens
Digital inclusion
Philipp Kroetz
The CEO of Allianz Direct, Philipp Kroetz will talk about the future of direct insurance. Fast is not enough, so what are the new points of differentiation?
Nazim Cetin & Christopher Oster
Find out what Nazim Cetin, CEO, AllianzX and Christopher Oster, Founder & CEO, Clark learnt from each other.
Mukadder Erdönmez & Meryem Seyyar
Presentation title: Gold rush – Making money in a world full of new RISKS
Mukadder is member of the management board and will present together with Meryem, Head Digital Solutions, both from HDI Global.
Their keynote focuses on the risks and opportunities of digital times. How will the landscape change, what new opportunities this offers to entrepreneurs and incumbents, how 'risk' changeswith new terabytes of data from new data streams.
Greg Williams
Greg is the Editor-in-chief at WIRED and will discuss topics from 'the WIRED World in 2023', such as 'Genetech becomes greentech', 'Building for the future', Digital is now and essential national infrastructure' and 'The future of work.'
Vivien Berbigier
Vivien is the CEO EMEA and Member of the Executive Committee at BNP Paribas Cardif and will speak about making insurance more accessible, in all its various meanings. Ranging from dramatically improving products and the customer experience to micro-insurance and reaching out to other underserved markets.
Mónica García Cristobal
Presentation title: Transforming the Insurance Landscape
Mónica is Chief Transformation Officer at MAPFRE and she is all about change. Mónica will bring her provocative ideas and concepts regarding change to the stage.
Giacomo Lovati
Insurer UnipolSai Assicurazioni builds ecosystems and new business models at a scale – with new data streams at the core – which we only know from Asian companies such as Ping An and Rakuten. Giacomo, Chief Beyond Insurance Officer at UnipolSai Italy is the architect of this vision and also puts it into practice.
Stephanie Lloyd
Presentation title: Building from within: strategies to succeed
Stephanie, CEO LiveWell by Zurich and our co-founder Roger Peverelli will in an interview, talk about the challenges and critical success factors of creating a new business as part of an incumbent; building on Stephanie's experience at Toggle and LiveWell.
Hiek van der Scheer
Hiek is the Chief Data & Analytics Officer at AEGON and he will present how he instilled a data mindset at AEGON, a multinational insurance company, from the top down and bottom up.
Ernst Rauch
Presentation title: Digital solutions to measure and manage physical climate risks
Ernst is the Chief Climate and Geo Scientist of Munich Re. At ITC DIA Europe he will talk about prevention and financial protection.
Jeff Kreisler
Jeff is a best-selling author, award winning comedian and Head of Behavioral Science at JP Morgan Private Bank.
His keynote will be about the potential use of behavioral science in financial services as well as build further upon the book he wrote together with Dan Ariely of Lemonade 'Dollars and Sense.'
Antonio Cano
Presentation title: Innovation in insurance: What's in it for the customer
Antonio is member of the executive board and Managing Director Europe at Ageas. At the event Antonio will discuss digital transformation in large multinational companies.
Sam White
Sam is Founder & Global CEO of Stella Insurance, an insurer by women for women, based in the UK.
During her presentation, she will share specifics surrounding an insurance company made for women.
Title of her presentation: 'pink it or shrink it'
Talk Show – an ITC DIA Europe original format
Navigating the Brave New World of Digital Assets
Understanding the risks associated with digital assets such as NFTs, including theft, loss, and cyberattacks.
Identifying the challenges of valuing digital assets, and how to develop accurate valuations for NFTs and other digital collectibles.
Why should insurers act now to ensure that they can create insurance products for digital assets and how to approach customer acquisition.
Next Level Innovation in the Age of Data
Why data is the number one game changer for the next decade of insurance.
How insurance executives can start to design and implement their own data strategies.
How data can transform the insurance value chain from top to bottom.
What insurers need to do to get the most out of data and digital ecosystems.
How to Create Digital Transformation at Scale
How can insurers use technology to expand their scope, reach out to new segments and deliver new value?
What is the difference between digitalising and transformation?
Strategies to accelerate digital transformation; and move from pilot safaris to implementation at scale.
How can less global insurers compensate for their smaller scale and investment power?
How Corporate Venturing is Transforming Insurance
Insights into how established insurers are adapting their business models.
Strategies for establishing effective partnerships and fostering innovation through corporate venturing.
Engagement models to maximise the benefits of corporate venturing for the parent as well as their ventures.
Case studies highlighting successful transformations and industry-wide impact of corporate venturing collaborations.
Earth, Wind, and Fire: How Insurers Can Tackle Climate Change
Innovations in insurance products and services that promote climate adaptation and mitigation.
How to tackle the specific challenges and capabilities issues related to a new role for insurers.
The role of insurtech in promoting sustainable practices and reducing environmental impact.
Examining advanced technologies and data-driven models for assessing climate change risks.
Better, Faster, Stronger but Not Harder: AI and Insurance
How can insurers identify data and AI applications with real top line and bottom line impact – and more customer value?
What are the winning applications in personal and in commercial insurance?
How to balance quick wins with long-term strategies?
How to use advanced analytics to gain value from large new data streams; from wearables to connected cars to payment data.
How can insurers instil a data mindset across their organisations?
Why healthier customers means healthier insurers
What are the key health priorities for customers and how can tech support?
How can insurers positively impact the health of their customers, and improve their social and economic impact?
What is more important for insurers; preventing future health claims or reducing the costs of care already today?
Which tech applications are essential to offer more patient relief, improve care and reduce costs; all at the same time?
Which new services open up new business models and revenue streams?
The workforce of the future: how innovation, diversity and the war for talent go hand in hand
How can building a diverse workforce and board room improve transformation and innovation?
What are the diversity success factors that drive transformation and innovation?
What should insurers do to create more inclusive environments?
How can insurers remove bias from the talent acquisition process?
The Silver Surge: What can insurers do for ageing population?
How can insurers turn this growing and wealthier segment into new revenue?
How should insurers approach engagement strategies with older customers?
How can insurers leverage new data and analytics for longevity risk management?
Can insurers find a balance between traditional and new technology to ensure successful touchpoints with ageing customers?
Post-digital maturity: what is the next step for digital transformation
How can insurers ensure that new technology is adopted from top to bottom and across remits?
What technologies are going to be most important in ensuring competitive advantage?
How can insurers ensure buy in from their workforces and that they are sufficiently upskilled to use new technologies?
What innovative technologies are key to empowering brokers in the digital age?
How to take your customer experience from transactions to relationships
How have customer expectations changed since the pandemic and are insurers living up to those expectations?
What should insurers do to improve their relationships with customers, beyond solving the obvious pain points?
How can insurers turn customer engagement into an economic engine, by creating brand advocates?
How should insurers use customer data to create a symmetric relationship and even give customers superpowers?
In which areas should insurers focus their tech investments, not just to remove dissatisfiers, but to create differentiators?
Embedded insurance: The death of traditional insurance?
How is embedded insurance revolutionising the way that insurers interact with customers – and how they make money?
What are the success factors for insurers to turn embedded insurance into a new area of growth?
How can insurers prevent their brand becoming invisible to customers?
How should insurers work with new distribution partners such as retailers, platform players and leading brands in totally different industries?
What role will regulations play in the future of embedded insurance?
Ecosystems: leveraging the power of cross-sector collaboration
Have ecosystems set the insurance industry up for delivering customer experiences similar to those of the tech giants?
How can insurers identify and maintain successful cross-industry partnerships?
What is the next frontier for ecosystems and how can insurers get there?
(Un)covering the Future: Underwriting in the age of digital
What is the impact of key challenges such as ageing and longevity, the rise of natural catastrophes?
Which new data streams, new technologies, new analytics will be most important to create future-proofed underwriters?
How can insurers keep up with new developments, while the current data already comes with challenges?
What specific new talents are needed to leverage data effectively to improve underwriting outcomes also in the future?
Networking app: ITC DIA Events
What's in the app?
AI-based matchmaking based on preferences
Full list of all attendees and presenting companies that you can connect to
The full program overview – add sessions to craft your own agenda!
Detailed profiles of presenting companies and attendees
Available on the 19th of June for all attendees. You'll receive an automatic email with details to login.
A truly Pan-European, global audience
Tons of tech providers and insurers, showcasing their most successful use cases
Peers from over the entire world. Expect big international, but also regional and domestic companies.
Not just 80% from Spain, but rather 80%  from all European countries.
Five reasons to attend
Impressed by the audience that ITC DIA Europe garners, but still have some reservations about going?
Then check this out
12 core themes of ITC DIA Europe
Digital transformation at scale
Multionational & regional insurers
Post-digital maturity: the next step for the multinational insurers
Regional Insurers, it's time to disrupt or be disrupted
Is the future of the broker and agent channels fully digital?
Climate Change & Sustainability
The insurance industry feels the effects of extreme weather as a result of climate change
Flexibility and partnerships are key for insurers looking to improve their sustainability measurres
The social element will make or break insurers in the near future as consumers opt for insurers that reduce their CO2 footprint
How to Instil a Data Culture
How can insurers identify genuinely useful data?
How to balance quick wins with long-term strategies?
How to use advanced analytics to gain value from large and disparate data sets?
Next-Level Customer Experience
Personalization: Insurers can use data to personalize the customer experience, such as by offering tailored products and services, providing proactive support, and resolving claims quickly and efficiently.
Convenience: Insurers can make it easier for customers to do business with them by offering online and mobile channels, as well as self-service options.
Transparency: Insurers can be more transparent with customers about their products, pricing, and claims processes.
Digital Transformation of Distribution Channels
Increased interest to include distribution partners, brokers and agents in scope besides insurance companies' own primary processes.
Including brokers and agents in digital transformation is a key success factor for many insurers
Insurtechs must truly understand the strategies that insurers have in mind for various segments for digital transformation.
Commercial Insurance Innovation
New product development: Insurers can develop new products and services that meet the needs of commercial customers.
Improved risk management: Insurers can help commercial customers to better manage their risks, such as by providing risk assessments and loss prevention services.
Enhanced claims management: Insurers can improve the claims management process for commercial customers by using data and technology to streamline the process and make it more efficient.
Cyber & Blockchain
Cybersecurity: Insurers can help businesses to protect themselves from cyberattacks by providing cybersecurity solutions, such as data encryption and risk assessments.
Blockchain: Insurers can use blockchain technology to improve the efficiency and security of their operations, such as by using blockchain to track claims or to manage risk.
Regulatory compliance: Insurers can use technology to help them to comply with regulations, such as by using data analytics to identify potential risks and by using blockchain to track transactions.
Unprecedented Uncertainty
Trying times that give rise to increasing uncertainty such as the pandemic, war in Ukraine and energy crisis
War against disinformation and how insurers can become a trusted source of information
What resilience means for insurers, how it reflects their way of working and how they operate to remain successful
Aging & Longevity
The Silver Surge: What can insurers do for ageing population?
How can insurers turn this growing and wealthier segment into new revenue?
How should insurers approach engagement strategies with older customers?
How can insurers leverage new data and analytics for longevity risk management?
Can insurers find a balance between traditional and new technology to ensure successful touchpoints with ageing customers?
Connected Living
IoT devices: Insurers can use IoT devices to collect data about customers' activities, such as driving habits or home energy usage. This data can be used to improve risk assessment, pricing, and claims management.
AI and machine learning: Insurers can use AI and machine learning to analyze data from IoT devices and other sources. This data can be used to identify patterns and trends, which can help insurers to make better decisions about pricing, underwriting, and claims management.
Customer engagement: Insurers can use connected living solutions to engage with customers and provide them with personalized services. This can help insurers to build stronger relationships with customers and to retain them for the long term.
Future of Mobility
Building products and services to cater for the mobility sector of the future
How is the rapidly evolving mobility landscape going to look like ten years from now?
What new products will insurers need to create for customers and how can they build them?
How can insurers better leverage telematics to provide more relevant products and services?
What strategic partnerships are essential to make the most of changes to the mobility sector?
Corporate Venturing
Guiding principles for corporate venturing models, ranging from focus on purely financial return to strategic investments
First think of a new business idea, then look for an insurtech to leverage said insurtech to develop the business idea
The benefits of collaboration between insurance carriers
Stay on top

of digital transformation and innovation

Accelerate and improve your business like never before

Learn from real success stories and gain knowledge of tried and tested methods.
Get to know new technological advances first-hand.
Be up-to-date on state-of-the-art digital transformation in insurance
What makes ITC DIA Europe
stand out from the crowd?
Quality in everything we do
All our speakers and content is in sync with questions the insurance industry asks. Today and tomorrow
Premium atmosphere, specially designed to facilitate networking
Experience not a conference, but a festival
Tasty food and exquisite coffee
Curated by experts and veterans in the industry
Check the highlight video to get a taste
"DIA is one of the most cost- and time efficient ways of meeting many companies in one single location."
Kalai Natarajan
General Manager, Digital Solutions and Marketing at Dai-ichi Life Asia Pacific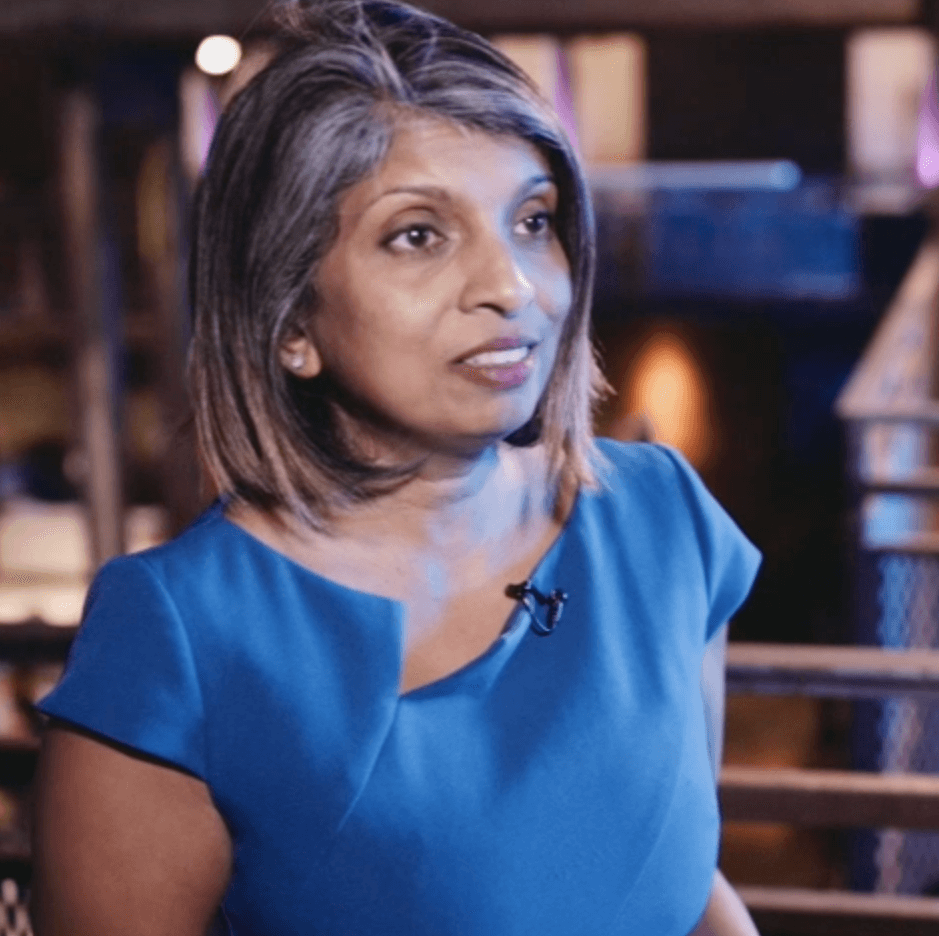 "Probably the most diverse panel in terms of Asian speakers, European speakers and people from America. I thought the audience was definitely global."
Rubina Rahman
Consulting Manager – Technology Strategy & Advisory (TS&A) at Accenture
"DIA covers a lot of topics, but there is a high level of quality because the content is curated. On the other hand, it is not too large so you will keep a good overview."
Alexander Bernet
Head of Innovation and Market Management at Zurich Insurance Company
"Probably one of the most professional conferences I have been at. It's very well organized, the venue is just fantastic, great speakers."
Sebastien Couture
Founder Interop Ventures
"I felt like I was in a in a rock concert. I've never seen a production like this in my life. Everyone else should attend this event at least once in their life because it's exceptional."
Richard Smullen
CEO & Founder Pypestream
"There are a lot of quality people attending DIA."
Michael Lebor
CEO of InsuranceGIG
"The demos at DIA are already proven somewhere else."
Mark de Proost
Director Commercial Development AXA Belgium
"Great overview of solutions that can be implemented immediately."
Simone Salvati
Group Head of Customer Experience Innovation at Zurich Insurance Company
"Every day there are more technologies out there. Coming to DIA and meeting all of them is absolutely awesome."
Merce Borrull
Business Transformation Lead through Microsoft Partner Ecosystem
"Fresh ideas. A lot of things in a short time of period."
Carlos Ordonez Sanchez
Global Head of Digital @Insurance at NTT DATA Europe & LATAM
"80% of the companies that are presenting at DIA support carriers to become more digital. So, it's very fruitful to exchange ideas and to get to know each other to drive the transformation of our industry."
Mark Klein
Chief Digital Officer ERGO Group
"Amazing. For sure I'll come back next year. And for sure I'll recommend DIA to other people."
Fernando Moreira
Board Member of the Global Innovation Management Institute
"DIA is a forum where the present meets the future. You get a snapshot of what the present world is, and you have a window to the future."
Vikas Chhariya
Founder & CEO Indeez
"The main challenge I have in my position is to find the right cooperation partners and therefore pre-selection is for sure it's needed and highly appreciated."
Markus Pertlwieser
CEO Penta
"Learn about the digital trends happening. You learn a lot at DIA."
Jameel Lalani
Chief Product Officer at Smoove
"Since the first DIA in 2016 I didn't miss any DIA edition."
Volker Büttner
Head of Digital Bancassurance at AXA
Extraordinary

content
Our program includes:
Countless use cases in all insurance verticals and parts of the value chain
All types of technology, from core systems and claims solutions to IoT, AI and ML
100+ thought provoking speakers tackling on twelve challenge the industry must overcome
Tons of side-events (kick-off summit, closing party, Executive Dinner and many more)
Kick-off Summits

27th of June
Women

Leadership Dinner

The Women Leadership Dinner is back from DIA Amsterdam 2022!

Co-hosted with UiPath, this dinner aims to bring 50 leading female change agents together from the insurance and insurtech industry.

On the evening of the 27th of June, all the ladies will receive an exclusive tour at La Pedrera-Casa Milà, one of Antoni Gaudí's most innovative creations in Barcelona.

Afterwards they will dine at that same location and get to know each other and talk about how they can make a difference and change the industry for the better.
Kick-off Party @Can Fisher
Located at the beach of Playa del Bogatell, everyone with a ticket for ITC DIA Europe is invited to join us for some live music and drinks on the day before the main event starts!
Sponsored by Charles Taylor
Free access to anyone with a ticket for ITC DIA Europe.
Time: 18:00 – 21:00 CEST
See what our
guests

posted online about us!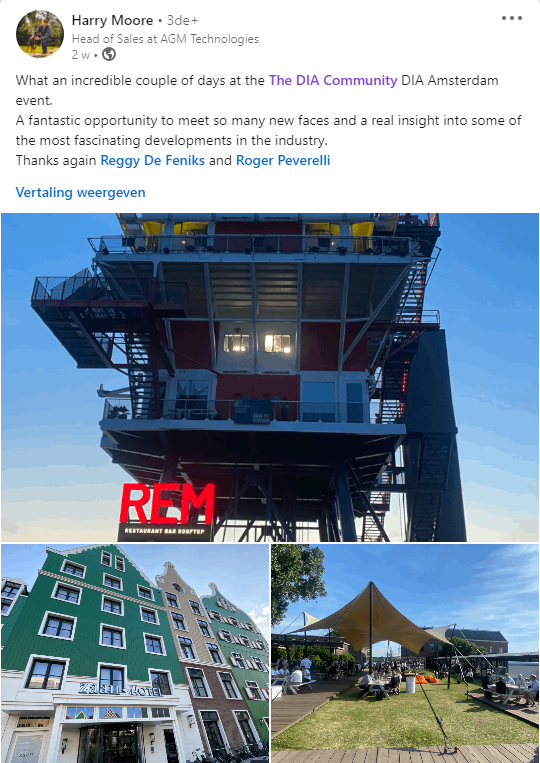 Frequently

Asked Questions

Q. What's the venue location?

ITC DIA Europe will be held in the incredible Fira Barcelona Gran Via!

FIRA GRAN VIA, North Access, Hall 8.1
Carrer del Foc, 37 – 08038 Barcelona

Q. Can I pay via bank transfer?
Yes! Simply send an email to guus@digitalinsuranceagenda.com and he'll draft you an invoice. After your payment is confirmed, you'll receive a code to register for free on our registration form to receive your ticket(s).

Q. Do you have a refund policy for tickets?
Please check our General Terms and Conditions.
We will always honor cancellation requests made within 48 hours of purchase.

Q. Are there any recommendations for hotels?
Yes there are! To easily find your way around Barcelona, we hand-picked some of the best hotels, the finest restaurants, and the hippest bars. See here!
For hotels with preferential rates click here.

Q. What is the kick-off summit?
The kick-off summit is held a day before the main event on the 27th of June at a TBA location. Some of our partners will be hosting invite only sessions in the afternoon. In the evening everyone with a ticket is invited to join us for drinks and music at the kick-off party.

For any other questions, please contact us at [email protected].