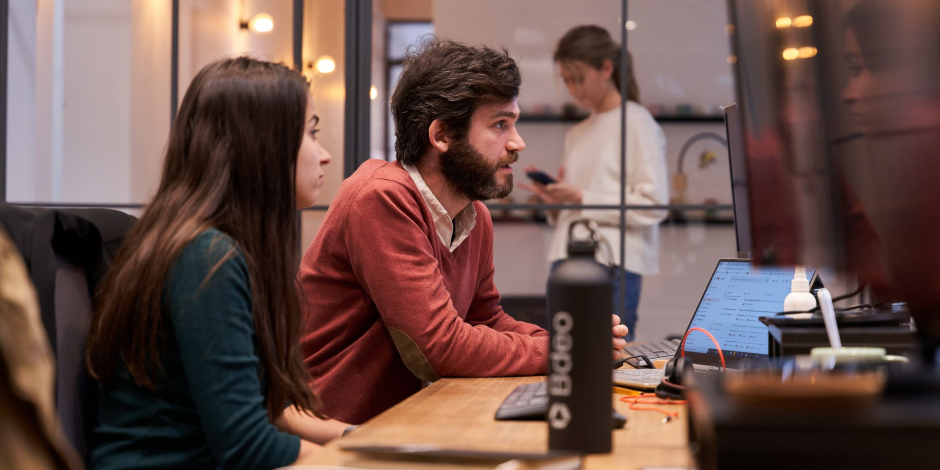 Bdeo: Speeding up Underwriting and Claims Management with Visual Intelligence
Policyholders' demands and behaviours are changing. They are demanding a more digital and flexible experience in claims management, that they can access anytime, anywhere. To keep their customers happy and stay ahead of the competition, insurers must automate processes to deliver this type of experience, which will also help them to reduce costs and fraud risks.
Bdeo's goal is to transform the insurance and fleet management industries and the way they engage with their customers by applying Visual Intelligence, a specific type of Artificial Intelligence. It helps automate the underwriting and claims management processes for motor and home insurance companies, as well as fleet management companies, reducing underwriting and claims handling times from weeks to minutes.
Bdeo offers two different types of Visual Intelligence: (1). Motor Insurance and (2). Property Insurance.
Visual Intelligence for Motor Insurance: Bdeo Visual Intelligence is an advanced SaaS solution that uses AI to accurately and reliably assess damage and estimate costs, all through visual evidence (pictures) gathered by the policyholder on their smartphone. This helps motor insurers to automate their decisions and settle claims and underwriting much faster than before. The solution has per-pixel analysis, which means that it can assess damage pixel by pixel according to the parts of any given vehicle, so it doesn't need to be updated regularly for different vehicle models and therefore risk being out of date at certain times.
Visual Intelligence for Property Insurance: Bdeo Visual Intelligence for property insurance helps streamline claims management processes for damages due to humidity or resolution of compensable damages, in particular glass breakage. It enables a remote experience through the policyholder's smartphone, avoiding unnecessary visits to their home, and helps insurers save time, costs and avoid fraud.
How it works
The policyholder receives an SMS with a link that kicks off the process. They are asked to follow some steps and take pictures of the damages through their smartphone.
Visual Intelligence then analyses the damage and provides the insurer with an initial damage report within seconds of the claim or underwriting request being submitted.
This information is shown on a platform created by Bdeo. This enables immediate triage and the routing of the claim or underwriting request to the best next step. In some cases, the UW / claims process can be highly automated, reducing the need for manual intervention.
Why we selected Bdeo for ITC DIA Europe
Bdeo successfully taps into the trend of automation and helps insurers reduce management costs and increase satisfaction among new customers, who are expecting a digital, fluid experience. At ITC DIA Europe, Bdeo presented their solution for Motor Underwriting. They were on stage together with insurer Generali.
Who is Bdeo
Bdeo currently works with 50 insurance companies in 25 different countries and has offices and/or representation in Spain, Mexico, the UK, France and Italy. The company was founded by Julio Pernía and Manuel Moreno in 2017. It has raised 6,5M$ in a Series A round and received many awards, such as South Summit, Gartner Cool Vendor, Insurtech 100 and Zurich Innovation. It manages 50% of all underwriting in Spain and in this country, 8 out of the top 10 motor insurance companies are already using its technology.
"The automotive industry as a whole benefits from improved operations in the insurance sector. With technology that results in remote assessment, insurers do not only save costs but also contribute to sustainability by reducing the CO2 emitted by this repetitive type of travel."

Julio Pernía Aznar, co-founder and CEO Bdeo