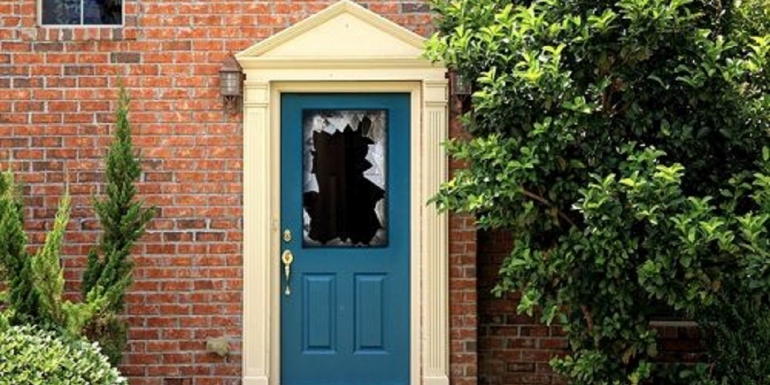 buzzvault: truly intelligent and personalized home insurance built on blockchain.
buzzvault is the world's first digital asset vault built on the blockchain which makes it effortless for customers to digitally catalogue and securely store details of their possessions. The unprecedented level of data they gather through the buzzvault unlocks their own uniquely designed intelligent household insurance product, tailored to customer needs. This results in the first ever truly personalized home insurance policy. Buzzvault has partnered with Munich Re Digital Partners.
It all starts with the buzzvault app. This enables customers to build a secure, digital inventory of their home contents with one of buzzvault's certified video surveyors. They can then view an accurate, verified record of all their belongings and obtain a valuation of what they own. This information can be updated with receipts and warranties as new items are acquired, ensuring the total value of the contents data remains truly reflective of current market worth.
Customers can choose to receive a tailored home insurance quote based on their secure contents data, removing the need for lengthy form filling or guesswork. As such it will vastly reduce the risk of underinsurance whilst promising a smooth and swift claims experience.
buzzvault has secured the backing of Munich Re Digital Partners for launch mid-year with UK household insurance. Their current distribution channel Buzzmove has been up and running since 2013. They work with over 350 removal company partners and helped an average of 1,900 customers move home in 2017.
Over a quarter of households have no contents insurance
ABI research suggests over a quarter of households in the UK, 7.5 million, have no contents insurance, leaving possessions worth over £266 billion unprotected and at risk. Unlike perhaps any other area of insurance, home insurers do not know exactly what they are insuring.
buzzvault insurance tackles this problem by using digitized contents data so that they know upfront exactly what the customer wants to insure. This is the customers' data which they can choose to share with them to secure home insurance with the promise of a fairer premium and a really slick claims service. Access to this unprecedented level of contents data will lower loss costs to their business which translates to lower insurance costs for customers.
How it works
buzzvault mission is simple; empower consumers through their own buzzvault: a secure digitized inventory of their home contents data, to make moving, cataloguing and protecting their possessions stress free. The unprecedented data from the customer's buzzvault unlocks personalized insurances and services
With buzzvault, customers take a simple video survey of their belongings (takes on average 14 mins), which allows buzzvault to know the exact value of their contents with little consumer effort. They then are able to offer truly tailored insurance policies to suit the needs of the customer based on knowing the exact value of what they own, eradicating the risk of underinsurance, offering flexibly and tailored policies, and making the whole process, from application and purchase through to claims, much smoother and worry-free.
.Why we selected buzzvault for DIA Amsterdam
In terms of the Top 10 insurtech trends, buzzvault is an example of data-driven services as well as being an example of an Upstream Platform and a Network Effect, through the buzzmove acquisition channel. Lastly, Behavioral Economics is also key, because of the nature of the relationship with the customer through the app.
It is not just an app. Or a website. This is the future of insurance. Modern. Personalized. Built around the customer. Insurance as it should be. buzzvault is well on its way to revolutionize the home insurance industry.
Who is buzzvault?
buzzvault is a fast-growing company based in the heart of Soho that aims to bring the benefits of technology and data to the worlds of home insurance and home removals.
The idea for buzzvault came about through the personal experience of the group CEO, Becky Downing. Following a traumatic burglary and a painful home insurance claim, Becky realized how digitized contents data from a home survey could be used in home insurance to tackle the major issue of underinsurance and the type of claims experience she went through. The fact that this business started from real customer experience means that is in their DNA, buzzvault naturally has the customer at the center in everything they do.
buzzvault has partnered with Munich Re Digital Partners and is also backed by White Mountains Insurance Group, one of the world's largest investment groups.
The group's existing business Buzzmove has been recognized with multiple awards shortlists and awards. Buzzmove has been recognized a part of the Disrupt 100, named as one of 11 startups to watch by Techcity Insider and named as one of 15 Insurtech startups to watch by Techworld.com. Buzzmove has been shortlisted for the Amazon Growing Business Awards 2017, for the Insurance Post Digital Insurance Awards 2017. The company was part of the first Startup Bootcamp Insurtech cohort in London in 2016. CEO Becky Downing has won the Silver Medal: Stevie Awards and the Emerging Entrepreneur Award at the WCIT Awards 2016.
"Home insurance has been dysfunctional for too long, insurers have not known what they are insuring and this leads to a poor, painful experience when it comes to a claim." Becky Downing, CEO buzzgroup
"A couple of years ago, my home was burgled, and I lost almost everything I had. Because I had home insurance, I thought I had a safety net – but I was very wrong. I had loyally auto-renewed for years and it turned out my insurance no longer properly reflected what I had. To make matters worse, my insurer insisted on detailed proof of my things – most of which had disappeared with the thieves. My claim experience was dreadful – they made me feel like a criminal at an already traumatic time, and it was an enormous drain on time and resources. However, my experience did inspire me to create a far better insurance product – one that would empower the customer to truly tailor their coverage while also enabling a far more intelligent claim experience. Buzzvault is the insurance people need for the way we live today. " Becky Downing, CEO buzzgroup
Website: www.gobuzzvault.com
Presenter 1: Becky Downing
Presenter 2: Charlotte Halkett
Contact info: Charlotte Halkett
Email: [email protected]