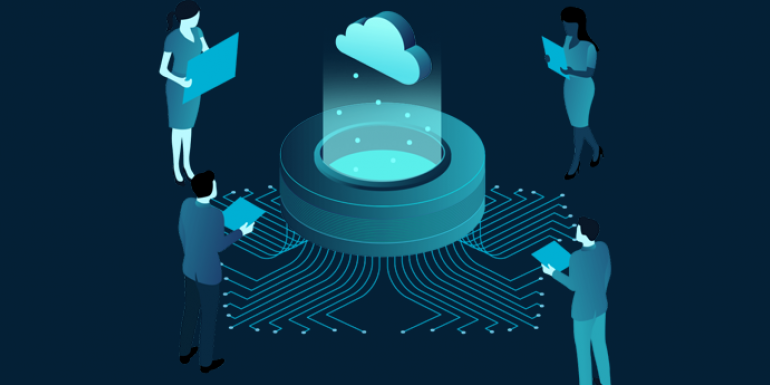 Cybercube: Data-Driven Cyber Risk Analytics Built For The Insurance Industry
CyberCube is a SaaS technology company that develops financial models for risk placement, insurance underwriting and portfolio optimisation and risk aggregation to tackle some of the hardest problems in insurance. They help the cyber insurance market to grow profitably through the use of cyber risk analytics. Their data and analytics are built specifically for the (re)insurance and broking industry through the multi-class solutions Portfolio Manager, Account Manager and Broking Manager.
Their multi-disciplinary team works at the intersection of cyber and insurance to create probabilistic and scenario models. This, combined with a comprehensive and realistic catastrophe scenario catalogue developed by experts in threat intelligence, cybersecurity, data science and economics, is driving real multi-class innovation across the insurance industry.
It is important not to rely solely on historical data as threats can move on very quickly in the dynamic risk area. CyberCube allows insurance companies to build a forward-looking view of cyber risk. Using security metrics, loss data and internet-scanning insights the right information is put into the hands of cyber insurance decision makers. CyberCube's products give insurers the ability to take insight-driven risk decisions, see trends before they become claims and tackle complex and important challenges.
Some of the largest and most sophisticated (re)insurance organisations, including Aon, Guy Carpenter, Hiscox, Chubb, Munich Re, CNA and Woodruff Sawyer, use CyberCube's products. They have also won a number of awards including InsurTech Initiative of the Year at the US Insurance Awards, Advisen's Cyber Risk Model of the Year Award and InsuranceERM's Insurtech Innovator of the Year category.
How it works

CyberCube has built financial models for three industry segments, as follows:
Broking Manager: a new software-as-a-service application designed specifically for insurance brokers.
Facilitates quick and efficient client insight for both generalist and cyber specialist brokers. The product is built to help brokers quantify, understand, and explain to their clients, the sources and financial impact of cyber risk exposure. It's set out to empower brokers to quantify and explain cyber risk exposure to a broad audience without becoming experts in information security.
Portfolio Manager: cyber risk modelling platform used by insurers, reinsurance brokers and reinsurers.
Allows insurers to stress test (re)insurance portfolios against a range of systemic cyber-related scenarios including data breaches, cloud outages, global ransomware attacks and financial fraud. A recent 2020 update takes account of the evolution of cyber threats since its launch as the world's first fully-probabilistic cyber catastrophe model.
Account Manager: cyber risk modelling platform used by insurers and reinsurers.
Enables underwriters to better assess the cyber risk profile of individual risks on which they are being asked to quote. Unlike context-free security scores which leave the interpretation to the user, CyberCube's scoring methodology evaluates risks through the lens of security and exposure from an insurance perspective. Underwriters can define their risk tolerance and use these scores to standardize and automate the underwriting process across the organization.
Why we selected CyberCube for DIA Prime Time
Enterprises large and small are increasingly looking to brokers to help them both understand, and transfer, the financial risks attributable to cyber threats. CyberCube aims to facilitate quick and efficient client insight for both generalist and cyber specialist brokers. The Broking Manager tool will help brokers fill this need.
There has been great response to Broking Manager since its launch in April 2020, with rapid adoption of the product across the insurance broking market; from the largest brokerages to small independent offices.
Who is CyberCube?
Founded in 2018, CyberCube is a software-as-a-service (S-a-a-S) technology company, with a strong pedigree in cybersecurity and technology and deep expertise in insurance. Born out of the world's leading cybersecurity company, Symantec, CyberCube has strong financial backing and governance from cybersecurity and insurtech specialist investors and is positioned to build the leading platform for powering profitable cyber insurance growth. With offices in San Francisco, London and Estonia, CyberCube completed a $40 million in a Series B Raise in 2020.
"Our mission is to deliver the world's leading cyber risk analytics. We enable society to make better decisions about which digital risks to avoid, mitigate or insure as Internet-connected technologies change the nature of risk in the 21st century."
Check out their live demo here:
https://www.itcdiaeurope.com/dia-tv/video/empowers-brokers-to-understand-cybersecurity-profiles/