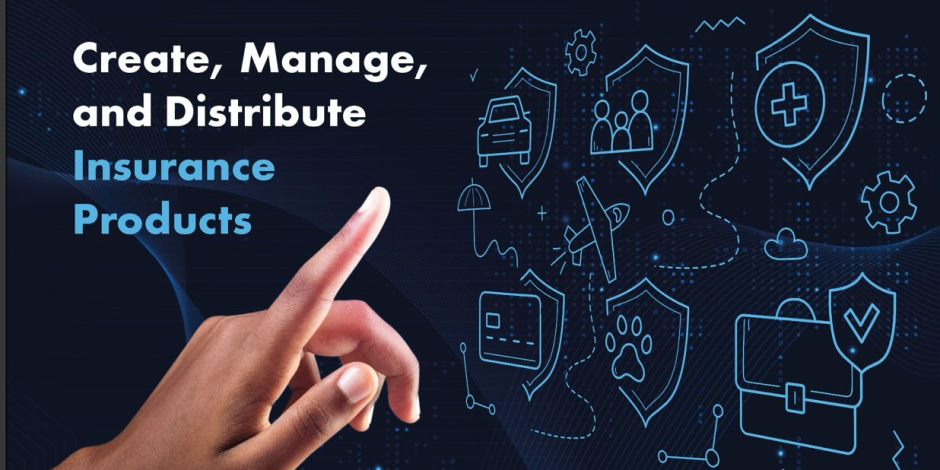 Ledgertech: Low code/No code platform for Embedded Insurance and MGA-as-a-Service.
In today's insurance landscape, the need for speed and digital convenience is paramount. Onboarding takes time, in which puts insurers at risk of losing clients. Customers increasingly demand swift digital solutions, seeking self-service options, and a majority are willing to switch companies after poor experiences.
Ledgertech is a digital insurance technology company that offers a unique Low Code/No Code platform for Embedded Insurance and MGA-as-a-Service (MaaS), serving numerous markets. The platform empowers clients to rapidly launch new digital embedded insurance products easily and quickly, reducing timelines to mere days. It allows to offer and deliver insurance on-demand, available precisely when and where needed, covering travel, home, parametric, and more.
Ledgertech's platform is highly configurable, catering to a wide range of insurance products and consumption models, including PAYG, PHYG, UBI, P2P, and more. Ledgertech unlocks a wide range of distribution channels, including credit card companies, telecoms, digital banks, and airlines.
How it works
Ledgertech's Configuration Studio allows insurers to tailor and innovate products with ease, utilising category-based reusable components for customisation. Meanwhile, the Business Process Engine streamlines product definitions and deployments, ensuring every stakeholder, regardless of their role in the insurance landscape, navigates with ease. The framework also ensures the efficient definition and management of underwriting and claims, ensuring a smooth operation from start to finish.
The platform's UI capabilities automatically generate interfaces across iOS, Android, and web platforms, ensuring accessibility for all users. Furthermore, its white labeling options mean that products are not just crafted but presented in a manner coherent with the client's brand image, ready to be embedded within any third-party app.
An example: for Cellcom and Menora Mivtachim, Ledgertech offers on-demand, pay-as-you-go digital travel insurance, seamlessly activated through mobile devices—no forms, no delays, just instant, hassle-free coverage for travellers.
Why we selected Ledgertech for ITC DIA Europe Munich
Ledgertech embraces new business models and embedded offerings, it fosters collaboration within ecosystems and personalizes experiences and value-added services seamlessly. Eran Tirer, Co-Founder & CEO at Ledgertech will take the stage at ITC DIA Europe Munich to showcase their easy-to-use Low Code/No Code platform. He will highlight its innovative approach to digitizing insurance processes, creating embedded insurance products, and facilitating collaboration within ecosystems, ultimately driving growth and value for insurers and their customers.
Who is Ledgertech?
Ledgertech was founded in 2018, offering a Low Code/No Code Insurtech platform for Embedded Insurance and MGA-as-a-Service (MaaS), serving numerous markets. Its co-founders, Eran Tirer (CEO) and Omer Caspi (CTO) bring a wealth of experience to drive innovation in the insurance sector. Ledgertech's team comprises a dynamic blend of tech-savvy experts and seasoned insurance professionals, with decades of experience collaborating with leading insurance firms.
"Our mission is to seamlessly integrate insurance into daily digital life and streamline insurers' digital transition. Embedded insurance is the gateway to an accessible, efficient, and customer-centric insurance era."

Eran Tirer, Co-Founder & CEO at Ledgertech