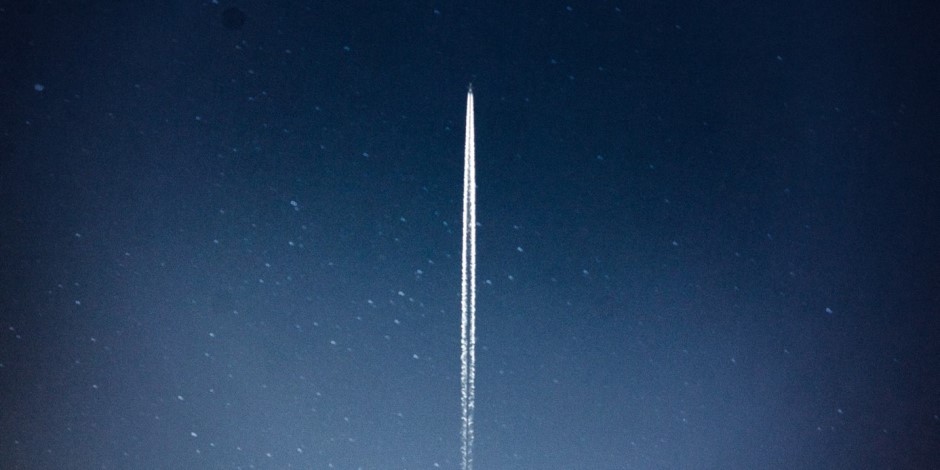 Socotra: amp up your speed to market and from months to minutes in innovation
Both insurers that have been around for hundreds of years and newly founded insurtechs are looking for ways to innovate. Customers and their needs are constantly changing, as well as the world around them. New data coming from endless new sources and new technologies feed the need for new insurance products and services. Change and innovation are hard in insurance and often take months to years.
A company that delivers adaptability to change is Socotra. Their platform provides global insurers with a core system to accelerate product development, reduce maintenance costs, and improve the customer experience. Socotra's system has a cloud-native architecture, uses a flexible data model, and has documentation readily available.
Socotra's platform is a core system that delivers robust functionality across the entire policy lifecycle, including underwriting and rating, policy administration, billing, claims, and reporting. The company empowers global insurers and insurtechs to rapidly launch, integrate, and scale innovative insurance products with minimal effort and expense.
Benefits of Socotra's platform
Ready to use from day one. And with Socotra's evaluation license, prospects can try out the platform for 30 days by getting access to a sandbox environment.
The flexible data model enables insurers to create nearly any type of insurance product with minimal effort, being agnostic to the line of business, geography, and distribution channel.
Saving time as Socotra's publicly available APIs and product documentation allows insurers and their implementation partners to connect to internal and external systems easily.
Being cloud-native, the platform is improved continuously, and upgrades are automatic and free, without downtime or interruption of service.
How it works
Socotra has created a generic insurance data model, enabling the platform to be used for any line of business. Their flexible, radically open, cloud-native solution unifies underwriting, rating, policy management, claims, billing, reporting, and more.
Built on Socotra's cloud platform, Socotra App MarketPlace enables insurers to eliminate integration projects and add new solutions and services in minutes. It gives instant access to a wide selection of software and data services through modern API technology. It is a no-code solution that can be deployed instantly by technical or non-technical users and requires no custom coding, in stark contrast to traditional core system marketplaces that require lengthy and expensive IT projects to deploy integrations.
With 30 new customers in the last 18 months, Socotra now powers insurers across three continents with dozens of different insurance products. Customers include major carriers like AXA, Mutual of Omaha, Symetra, MS Amlin, and IAG, as well as MGAs such as Hippo and Bamboo Insurance.
Why we selected Socotra for DIA Munich 2022
Socotra App MarketPlace is a cloud-native software app marketplace for insurers, reducing time-to-market from months to minutes. Insurers get access to new apps similar to how consumers can download a new app on their smartphone.
Recently, thirteen leading insurance technology providers have joined MarketPlace to publish modern software apps connected to Socotra policy core, making the platform the fastest way for insurers to bring new products and features to the market.
At DIA Munich 2022, Dan Woods, Founder & CEO of Socotra, will showcase Socotra's Marketplace and explain what it means to 'amp' up your business.
Who is Socotra?
Founded in 2014 by Founder and CEO, Dan Woods, Socotra is the modern, enterprise-grade core system that enables global insurers to accelerate product development, reduce maintenance costs, and improve customer experiences. Socotra is trusted by insurers to provide them with modern technology to rapidly develop products that better serve their customers and manage their existing book of business. Socotra's flexible, radically open, cloud-native solution unifies underwriting, rating, policy management, claims, billing, reporting, and more.
Socotra is a private company headquartered in Austin, with offices in San Francisco, Australia, and the UK, and has raised a total of $96M in funding. Socotra's global customers include large carriers including Mutual of Omaha, AXA, IAG, Symetra, and Berkley Asset Management, as well as innovative MGAs like Bamboo Insurance, Sigo Seguros, Elpha Secure, and Hippo. Socotra is backed by top-tier venture-capital firms.
"Socotra's ongoing mission is to help modernize a trillion-dollar financial services industry that helps people recover from some of their most challenging life events by liberating this critical industry from the rigid, fragile, over-customized technologies of the past."

Dan Woods, CEO & Founder of Socotra