The Floow: making mobility safer and smarter for all
DIAmond Award Winner The Floow designs the world's most advanced and lowest-cost telematics systems to make vehicles safer and cheaper for all. The Sheffield based startup and winner of the highest UK business award, the Queen's Awards for Enterprise for Innovation, helps insurers, fleet operators and auto service organizations generate profits by making mobility safer and smarter for all. The Floow offers unique approaches to scoring, education, coaching and incentives and is involved in collaborative research in the areas of pollution, transport, smart cities and driverless cars. At DIA Munich they unveiled their latest development: a unique peer to peer car sharing platform: GoWithFloow.
The needs and preferences of drivers are changing all the time. Just like people's attitudes towards consumption and ownership. Whether it's Uber, Airbnb or ZipCar, consumers are demanding more flexible, cost effective approaches to consuming the services they need. The sharing economy is having a huge impact on attitudes towards driving and car ownership. In Europe, already more than 5 million people regularly use car share services and for every shared vehicle on the road, somewhere between 7 and 20 new vehicles are not being bought. Those who do still own a car only use it for 10% of the time.
GoWithFloow: the new peer to peer car sharing platform
GoWithFloow(GWF) is designed to provide a platform for car sharing that will bring together people willing to hire out their vehicles with those looking for a car to rent at a time and place to suit them. The platform allows users to search their local area for available cars, make requests to borrow a car, chat to the car's owner, and arrange to pick up the keys. After the car has successfully been returned, they will also be able to rate the car owner or the borrower of their car depending on which side of the transaction they were on.
This rating gives both car lenders and borrowers the confidence and trust so necessary in a transaction of this sort. But where the platform differs from other examples of car sharing and vehicle lending is the addition of the Floow telematics engine and scoring system which is integrated into the software. This means that when a driver borrows a car their behavior can be tracked using the smartphone-as-a-sensor capabilities. The Floow use this information to develop a score for the driver to help lenders decide who to lend their car to.
By introducing the GoWithFloow platform, the Floow is challenging insurance companies to join them in bringing the proposition to market. They believe that this sort of capability will help meet changing mobility demands by creating a marketplace of vehicles. The more cars on the platform, the more beneficial it will be for everyone, built on the principles of convenience, transparency, trust and innovation.
GoWithFloow serves two user groups:
Vehicle lenders/owners: a typical lender is the legal owner of a vehicle and is insured with one of our insurance partners.
Vehicle borrowers/renters: a typical borrower will enter into a short-term arrangement to use the lender's vehicle with the benefit of insurance coverage for the duration of usage.
The Floow of their insurance partners are effectively telling participating Lenders: "We enable your car to make money for you."
Benefits for insurance partners:
GoWithFloow(GWF) allows any insurer to instantly increase the appeal of their UBI offering by extending P2P Car Sharing to their UBI portfolios. UBI policyholder are natural candidates to be GWF Lenders through an upgrade of their telematics app. However, since GWF does not require hardware embedded in the car, it can be made available to non UBI customers via a dedicated App. It also creates an additional insurance revenue opportunity as each Borrower would require dedicated short-term insurance.
The Floow supports more than 20 major global insurers, including Direct Line Group, RSA, AIG, AAA, Liberty Mutual, Fidelidade, HDI, Liberty South Africa. The Floow has also built close collaborative relationships with the world's largest car makers like Renault, Nissan, PSA and BMW analyzing data from their vehicles and advising on what data fields should be collected and made available.
Winner of the DIAmond Award Munich
Why we selected The Floow for DIA Munich
The Floow is leading the industry with their unique approaches to scoring, education, coaching and incentives that are in use by insurers, fleet operators and auto manufacturers worldwide. With their new peer to peer platform, they enable users to lend their car to trusted individuals to make better use of their investment. While enabling insurers to instantly increase the appeal of their UBI offering and offer additional insurances.
Who is The Floow?
Founded in 2012 by Aldo Monteforte (CEO) and Sam Chapman (CIO) and a team of telematics industry veterans inspired by the vision of making individual mobility safer and smarter. The company is controlled by its management team, who retains absolute majority of economic and voting rights. At the Floow almost 60% of the economic and voting rights belong to management and staff, and all colleagues receive equity options after six months with the Company, supporting a unique culture of shared ownership and superior commitment. This governance guarantees The Floow strategy and operations remain passionately focused on one singular objective: produce the best predictive analytics for insurers worldwide and enrich policyholders' experience to the point of mass market adoption.
The Floow is one of the very few global Telematic Service Providers, with resource and presence in the UK, Italy, US (Detroit) and China (Beijing, via Joint Venture) and is also one of the best capitalised Telematics Service Providers in the industry following the announcement on 6th March 2017 of $17m investment from international corporate investors.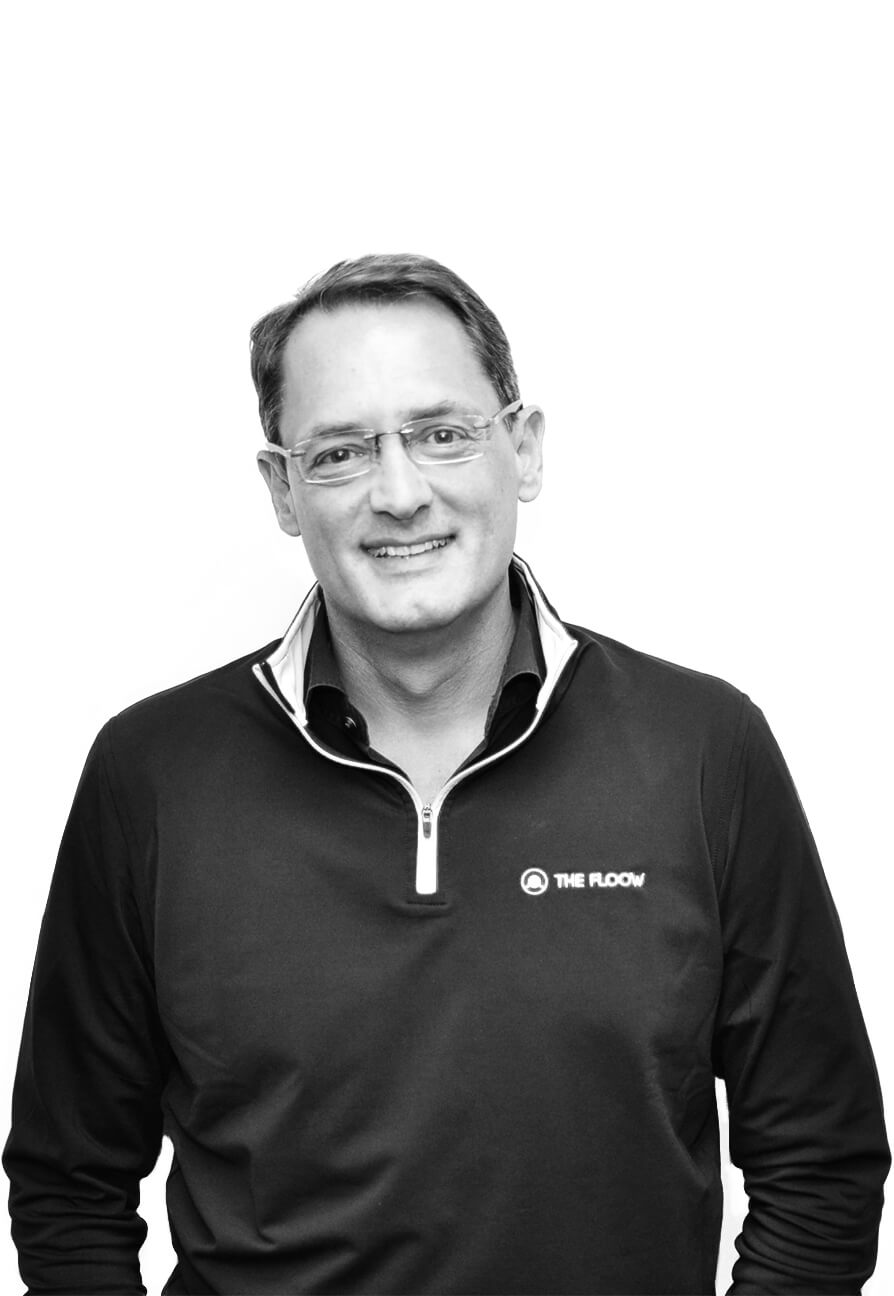 Aldo Monteforte, CEO and founder The Floow
Website: www.thefloow.com