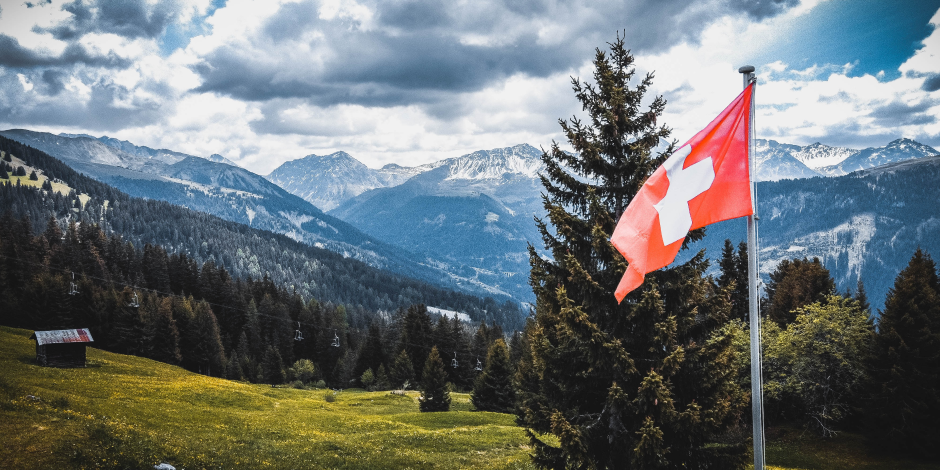 YOUPLUS: innovative and scalable process and B2B2C platform to improve the customer journey and increase customer value
Traditionally, incumbents still rely on legacy systems, preventing them from quickly developing new processes and products. They often try to "convince" partners and clients that their existing solutions are a good fit for their needs. YOUPLUS is actually able to develop new solutions for different market segments with selected business partners fast thanks to their digital platform and partner structure.
YOUPLUS is a B2B2C (f)insurance group that simplifies and enriches the customer journey along the entire value chain with its digital platform. YOUPLUS is committed to providing a transparent and enjoyable experience for customers and brokers. YOUPLUS develops tailor-made solutions together with them based on their needs. Not burdened by legacy systems, they are flexible and open to developing new tools, product solutions and processes.
Its business model is based on the fully digital, innovative and scalable platform for B2B2C (f)insurance processes that offers tailored savings and protection solutions for retail and corporate customers via its independent partners. YOUPLUS focuses on constant innovation and works in strategic partnerships. They combine strong know-how, extensive networks and years of experience with the dynamics of the latest technologies, entrepreneurship and time-to-market solutions, enabling them to offer innovative and flexible customer solutions.
YOUPLUS' ecosystem combines the power of all stakeholders and inviting in participants to share the value created from selling products, services, and developing stronger customer relationships. In its role as network orchestrator, YOUPLUS cooperates with (re)insurance companies but also owns its own life insurance licenses. Their digital and scalable platform allows them to design client journeys together with their partners, resulting in significantly higher customer value than traditional financial service processes and products.
How it works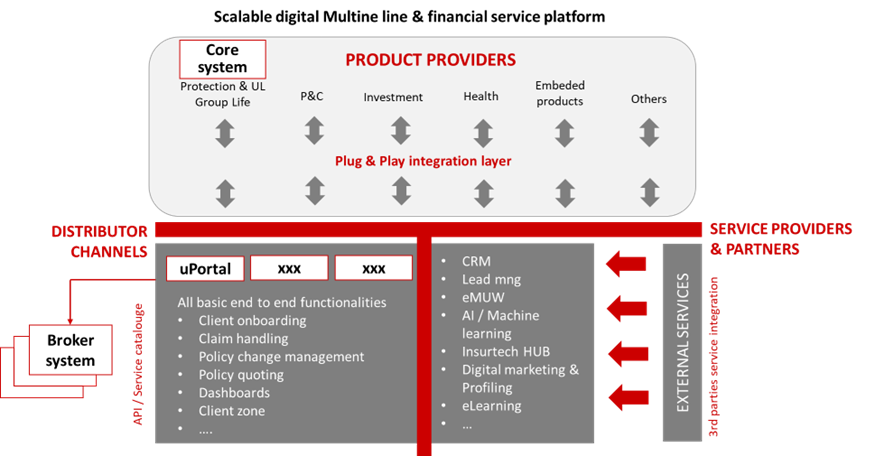 YOUPLUS' current product, market, IT and strategic partnerships have the potential to grow into a Multi-solution model. This model is rapidly gaining traction in the insurance and finance industry and enables YOUPLUS to integrate new product lines and product providers, new innovative modules and services as well as access data from multiple sources, such as traditional legacy systems, cloud services, and third-party APIs. By integrating these partners, innovations and tools into one single, unique and powerful platform, YOUPLUS creates a comprehensive insurance and financial services business model with several key advantages over more traditional approaches.
Why we selected YOUPLUS for ITC DIA Europe Munich
YOUPLUS significantly upgrades existing B2B2C business models with fully digital, modular and open-platform solutions. With its platform, YOUPLUS brings the speed of adaption back to the insurance business, as well as customer centricity and a seamless User Experience.  At the same time, YOUPLUS easily integrates the newest trends like AI, eMUW, profiling etc, so they can be easily used by distribution partners or end clients.
At ITC DIA Europe Munich, Martin Vogl, Chairman, CEO & Founder, and Katerina Stastnikova, Chief Development Officer, will take the stage to do a Show & Tell about YOUPLUS' digital and scalable platform.
Who is YOUPLUS?
YOUPLUS is a B2B2C (f)insurance group that simplifies and enriches the customer journey along the entire value chain with its digital platform.
YOUPLUS is a Swiss-based insurance group that already served 120K customers in 8 European countries (Switzerland, Liechtenstein, Germany, Austria, Norway, Ireland, Czech Republic and Slovakia), with more in the pipeline.
85% of YOUPLUS is owned by a Swiss-based family office, while Hannover Rück SE, the world's third-largest reinsurance company, owns a 15% stake. Its key partners are Hannover Re, Asseco Central Europe, University St.Gallen.
" Youplus is all about people and technology. Our core belief is that the entrepreneurial power of teams can beat economies of scale within incumbents by leveraging our extensive industry know-how and using totally new IT landscape, latest technology and power of our network."

Martin Vogl, CEO YOUPLUS Holding