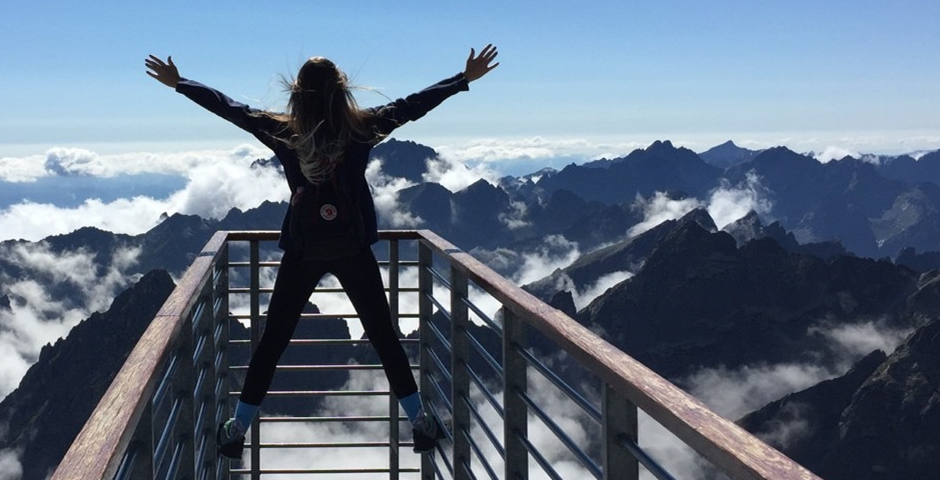 EY: Powerful trends shaping the next way of insurance
At DIA Amsterdam 2022, DIA Partner EY has been presenting the key trends it sees for insurers to innovate, lead and grow their business. Preetham Peddanagari, Partner EY, shared his vision for the market on stage. In this editorial, we briefly discuss these trends in a talk we had with Preetham about the vision of EY on the insurance market.
EY: Insurance Technology enabled Transformation across Europe
The insurance industry has become a highly dynamic and continually disruptive space. After the dramatic developments of the past few years, and in a time of great uncertainty and keen societal need, insurers have shown they can undertake large-scale change at a faster pace than many thought possible.
There are powerful (and often turbulent) trends and pressures at play – some industry-specific, others universal to financial services – driving the next wave of insurance and how insurers can innovate, lead and grow.
We focus on four of the biggest megatrends shaping the industry:
1. Accelerated digitisation: Not just going digital but being digital
While some digital capabilities have been around for nearly two decades, the insurance sector has only adopted them in meaningful ways recently. Digitalisation and data analytics are transforming the insurance value chain – from products to sales and marketing, underwriting, customer service and claims. Digitalisation management and front-to-back digitisation must become an integral part of the organisation's strategy and DNA, just as anticipatory risk management has always been.
2. Ecosystems and open insurance: a new, customer-driven basis of competition
There is increased demand for more affordable, transparent and customised insurance that can be easily adjusted as needs change.
Consequently, the industry's main grounds for the competition are being reoriented around a few primary capabilities:
Offering seamless experiences with ready access to holistic and personalised solutions
Reaching more customers and engaging them more meaningfully
Acquiring, managing and using diverse data more effectively
In response to this, the rise of open insurance, along with the ecosystems of solutions that it enables, has emerged as one of the defining trends of the 2020s.
Ecosystems are made possible by the tech-driven structural shifts of the sharing economy. Within a fragmented value chain, there is less need for vertical integration within a single organisation. Players that specialise in any one link in the value chain (e.g., digital servicing, claims) can serve multiple companies, which in turn are free to horizontally orchestrate new capabilities and partnerships.
Increasingly, the winners will be those players that can best meet customer needs through frictionless experiences. Insurers must retool their platforms around APIs and microservices which enable secure and seamless connections among partners. There will also be opportunities for firms that can dominate one part of the value chain for multiple ecosystems.
By enabling the ecosystem business model, open insurance should help consumers access better products, pricing and rates. As such, regulatory and strategic agendas are starting to overlap – most governments and regulators agree that the benefits of open finance are substantial. However, legislative and regulatory outcomes are still far from clear. Different markets will follow different paths – regulation-driven in some countries and market-driven in others.
Either way, we expect ecosystems will become a major business model in the future, and insurers should lead the conversation on open insurance to ensure a level playing field as they seek to engage consumers in new ways.
3. Workforce transformation: the promise of a human-centred, tech-enabled enterprise
Conventional wisdom held that workers would lose their jobs as insurers adopted more technology and automated more processes. Today, a more nuanced and interdependent dynamic has emerged between humans and technology. The consensus among forward-looking executives is that human talent is every bit as important to future success as modernised platforms, AI, or machine learning.
While successful technology transformation and automation efforts may have reduced or eliminated time spent on certain jobs, insurers need to innovate at scale. This requires finding and hiring data scientists, experience designers, AI, Cloud and other technology experts.
As these key skills are scarce, insurers must address the myth that the industry is slow-moving and dull if they wish to become employers of choice. EY research shows that employees within the insurance sector are looking for flexibility and are willing to quit if their needs are not met – overwhelmingly, workers say it is important to have flexibility in both where and when they work.
Insurers must also take stronger positions on social issues that matter most to rising generations of workers, while enhancing benefits, recognition and compensation models.
4. Sustainability: a historic opportunity to lead, innovate and grow purposefully
Climate change and sustainability have re-emerged atop the board and C-suite agendas as the direct impacts of the COVID-19 pandemic have receded. Leading insurers are taking tangible steps and adopting hard metrics to address the full range of environmental, social and governance (ESG) issues and opportunities.
As climate change will have the biggest and most immediate impact on the industry's financial performance, most insurers focus mainly on the "E" in ESG. However, social issues are now nearly as urgent, as financial inclusion, racial justice and gender equality.
Additionally, insurers are being pressed by both employees who want to work for companies that share their values, and demonstrate strong commitments to corporate social responsibility (CSR), and consumers expressing a preference for doing business with greener companies – both outlining an opportunity for insurers to differentiate and gain competitive advantage by demonstrating leadership in sustainability.
Beyond the threat posed by climate change, insurers have multiple reasons to act; for example, regulatory pressures, negative impact on share prices or restricted future access to capital. Sustainability strategies can be as much about purpose as profits – ESG is no longer a feel-good initiative or branding exercise, but rather a market requirement and strategic imperative.
Finally, climate risks are so great that no one industry can address them on its own – the task of greening the global economy requires a huge degree of collaboration among the private and public sectors, as COP26 discussions confirmed.
In case you wish to receive more insights and trend reports from EY please sign up here.
As always check their website here: https://www.ey.com/en_gl/insurance