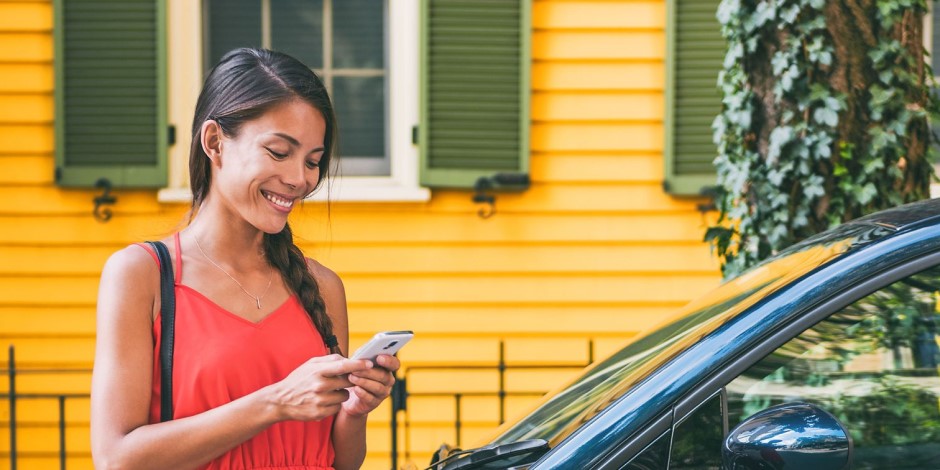 TCS: How exceptional CX technology ignites business model transformation at superspeed   
Good customer experience creates satisfaction, but great customer experience creates loyalty and engagement, which translates into business growth and success. Today's insurers realise this and as a result have made delivering unmatched customer experience a strategic priority. They are leveraging the power of technology to make this possible. But how can they appeal to the next generations of customers with behavioral-led design? Which technology should they invest in? How can they take products at speed to the market?
Appealing to the next gen requires iconic designs, which in turn requires insurers to master the technology. This enables them to make the right choices and ensure faster implementation. Organizations that push the traditional boundaries with innovative digital products will be the ones who succeed.
TCS is a top 3 global digital services, consulting, and business solutions company and has a wealth of experience with implementing this for the world's leading businesses. From Vodafone to SwissRE it has been partnering with global companies to deliver results at scale.
At DIA
At DIA Amsterdam 2022, TCS shared an innovative case study with Gjensidige. As a trusted partner of the Norwegian insurer, TCS built the experience for its peer-to-peer car sharing service, making it frictionless and simple. At the core of this engagement was a new product-market combination for the platform economy using CX technology to ensure a short time-to-market and a customer-driven proposition.
What was the challenge of Gjensidige?
The sharing economy is rapidly growing, but there are still many barriers to overcome. The million-dollar question is: How can one trust that the asset shared will be returned in the same condition in which it was received? We believe, technology can play a huge role here. Innovative insurance programs like pay-per-use insurance and digitization for frictionless experiences are the way forward.
Gjensidige sees sustainable solutions as key to long-term value creation and meeting customer needs. The solution designed by TCS for its peer-to-peer service will function as a social platform boosted by a micro insurance that reduce risk, friction and worries for both the car owner and the borrower. It will enable Gjensidige to strike the right balance between environment, social responsibility and economy and sustainable practices.
"Unique insurance services are increasingly embedded in digital non-insurance journeys. Today, insurance is about creating exceptional customer experiences, made possible with an adaptive MarTech architecture. Gjensidige's Lettlånt is a perfect example of how this leads to sustainable use of goods and creates long term value." – Egmont Philips, Head of Europe, Digital Marketing and CX Practice
What is TCS's vision on Digital Marketing and Customer Experience?
According to Egmont, who was presenting at DIA Amsterdam, it is all about opti- channel communication using data and AI to orchestrate customer contacts across channels. It is the path to creating the next best conversation with the right subject, the right channel, at the right time, with the right narrative, and the right answers. At the heart of this opti-channel communication is ecosystem play. It allows mutual networks to benefit from mutual knowledge, experience, and access to start-ups. Insurers must make the most of the ecosystem and establish new partnerships. Being a part of the ecosystems will help them develop new propositions and potentially change distribution models.
"The biggest challenge is to maintain and nurture the relationship with customers effectively. Profitability and customer satisfaction are directly linked. And having a smooth and relevant customer journey is paramount to success," says Egmont. To get there, Egmont advises, insurers should learn from hospitality and retail sectors how to invest in behavioral and design-led customer interaction. Customer experience is an art. An art of reaching hearts and minds of customers, while providing frictionless interactions. To become successful artists, insurance firms must create an intersection of the digital and personal distribution, creating a hyper-personalized and superior user experience.
Who is TCS?
TCS is an IT services, consulting and business solutions organization that has been partnering with many of the world's largest businesses in their transformation journeys for over 50 years. TCS has over 600,000 consultants in 46 countries. The company generated consolidated revenues of US $25.7 billion in the fiscal year ended March 31, 2022. TCS' stance on climate change and work with communities across the world have earned it a place in leading sustainability indices such as the MSCI Global Sustainability Index and the FTSE4Good Emerging Index.
TCS offers a wide range of strategic marketing services for insurers with key focus areas being marketing technology, marketing intelligence, and marketing experience
Marketing technology: Navigation in the ecosystem of marketing technology for financial services; identification, deployment, and maintenance of technical solutions to offer efficiency and serve marketing needs.
Marketing intelligence: Qualitative and quantitative analytics services to help financial institutions gain actionable intelligence from internal and external data to improve sales and marketing performance.
Marketing experience: Solutions towards management of campaigns, internal communication, and channel operations to effectively leverage the multitude of marketing channels in existence.
"Quantum Marketing and CX is about how data, AI and unique content create unique personalized interactions. There are over 8000 applications, so we live in paradise! Winning companies employ 'technical creatives' who ignite new business by smart use of MarTech and CX-tech."

Egmont Philips, Head of Europe, Digital Marketing and CX Practice